I'll Sing For You (Father of the Revolution) - Burning Bush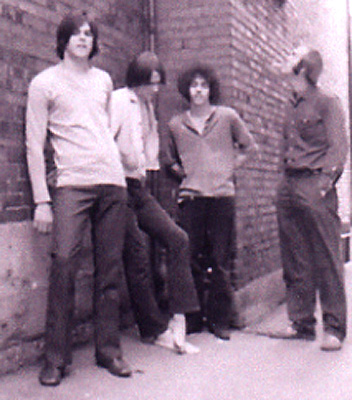 LR. Vick Sulkowski, Drew Lesso, Mike Siegel, Jack Morgan
Vick Sulkowski guitar and back-up vocals, Mike Siegel Farfisa organ, back-up vocals and organ bass, David Houlihan drums and back-up vocals, not shown here - Jack Morgan replaced David after the first year. Song written by Drew Lesso playing Wurlitzer electric piano and vocals.
This song is copywritten as:
© 1968 Father of the Revolution (I'll Sing For You).