Chain Reaction I
In 1974 I was a piano student of Astrid Schmidt-Neuhaus, who incidentally had also been Stockhausens piano teacher during his student days at the Staatliche Hochschule für Musik Köln. Almost three years had passed since she started me with exercises of the quiet hand. I enjoyed them so much that I started practicing my motifs at ever slower and slower tempi. Although I had not yet heard of Butoh Dancers my stride was nonetheless with them in step. The real fun started with recording and variable speeds.
Mixed at FEEDBACK STUDIO Cologne, Germany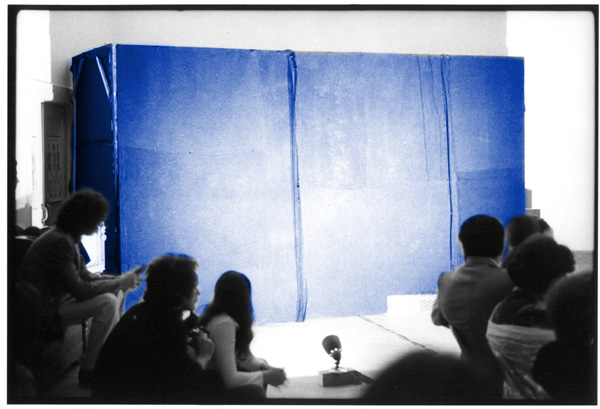 The stage is set for Chain Reaction1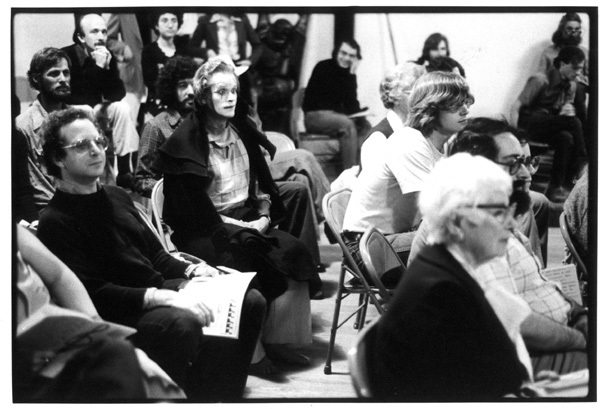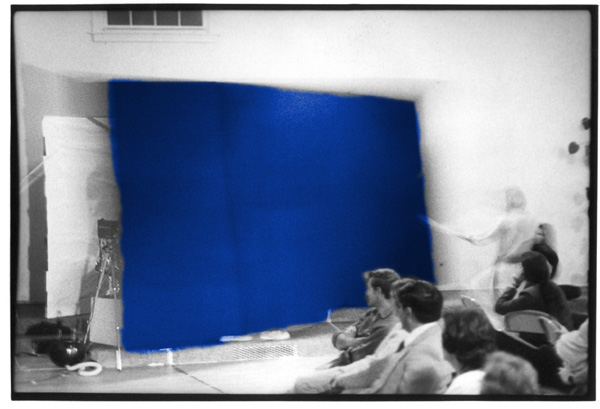 Stage starts to fall apart
at the audience. The mime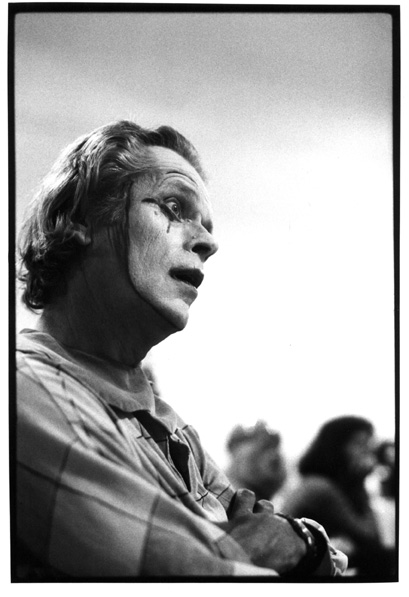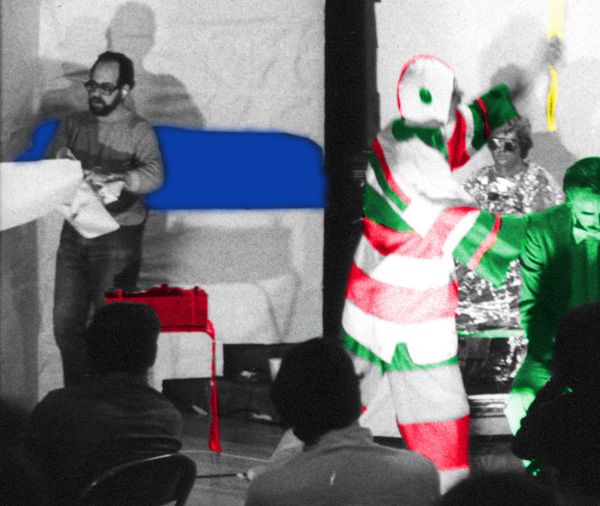 Artist turns the walls Blue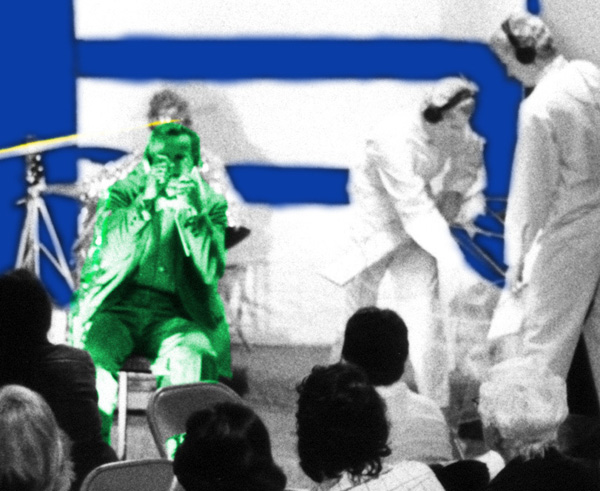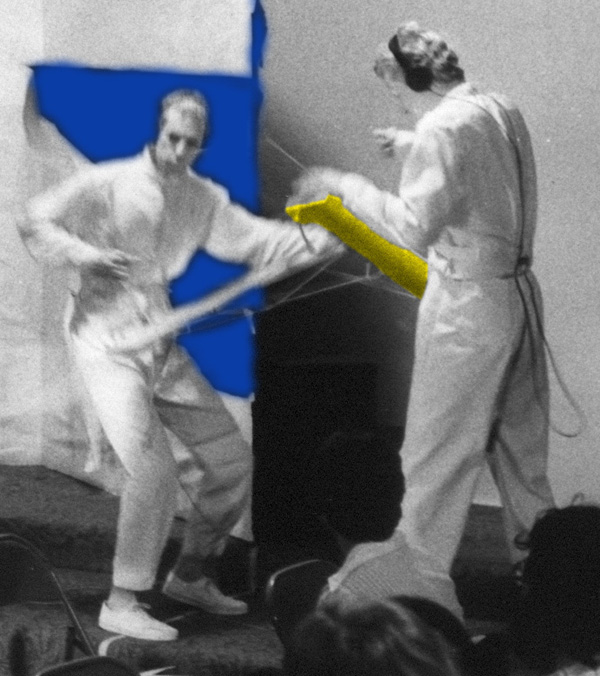 White future time/Yellow mystical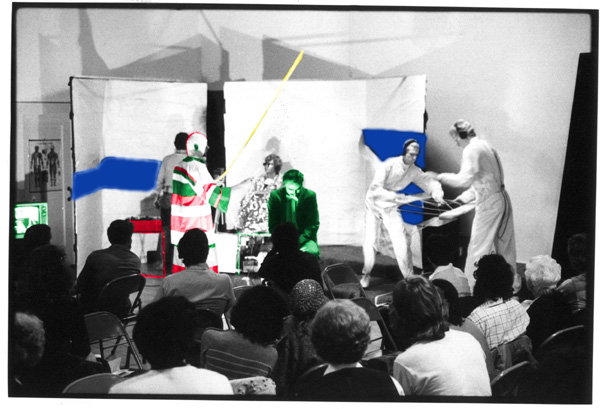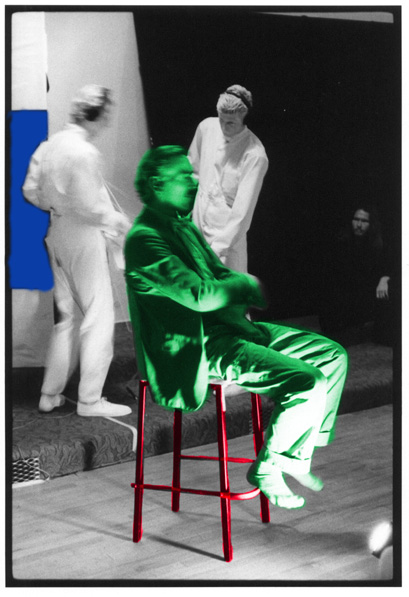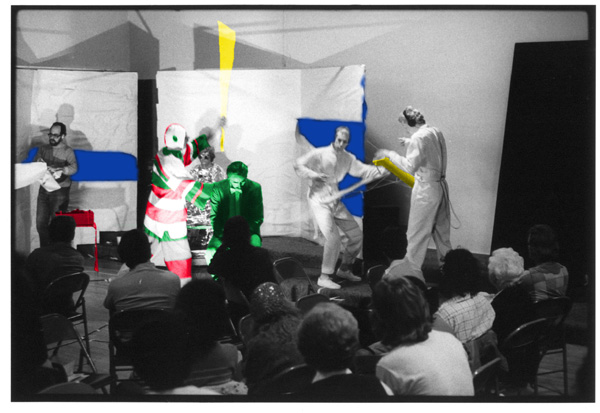 The conductor listens to Red past time
and White future time with one ear,
Green present time with the other.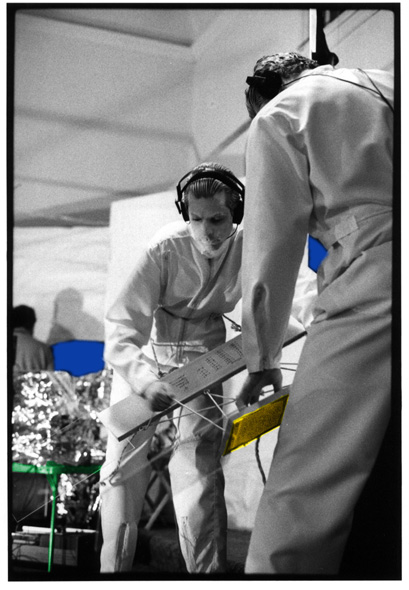 White players only hear future time.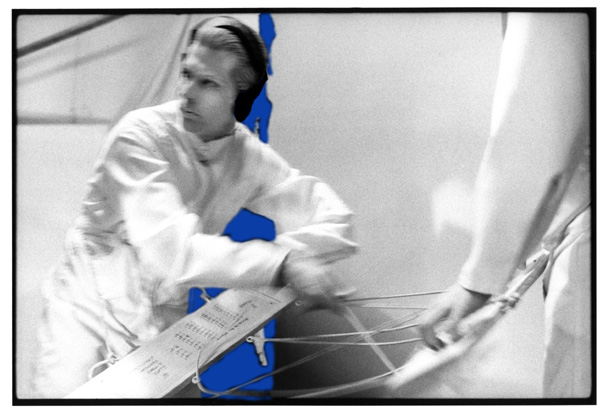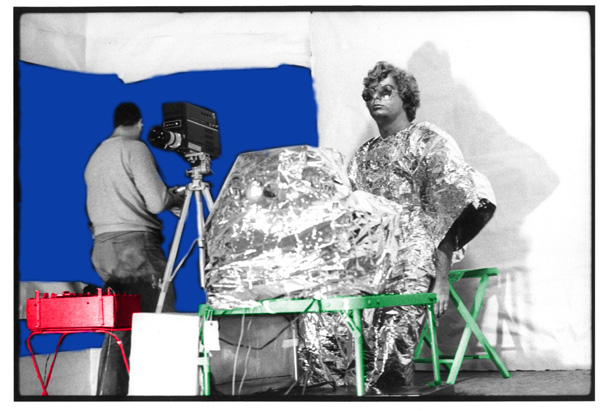 Silver oncoming technology operates

all the equipment, sits in the present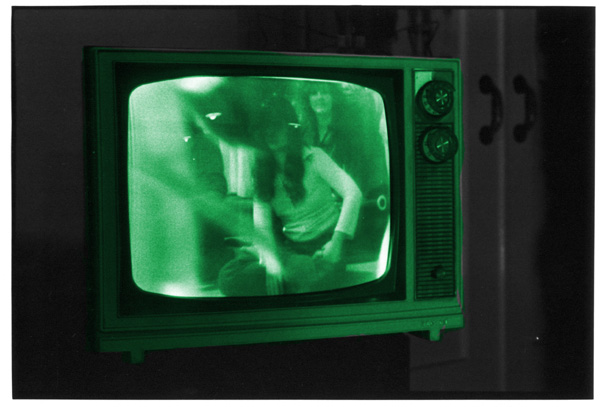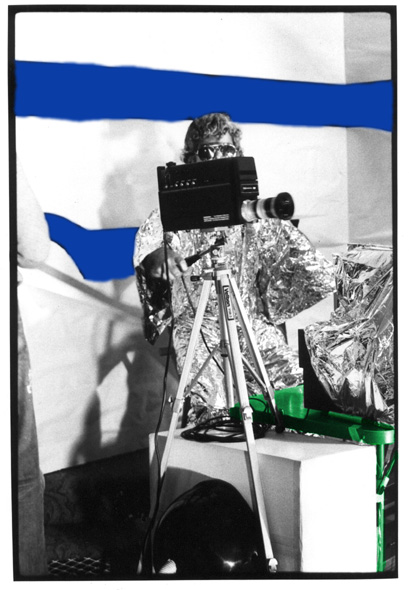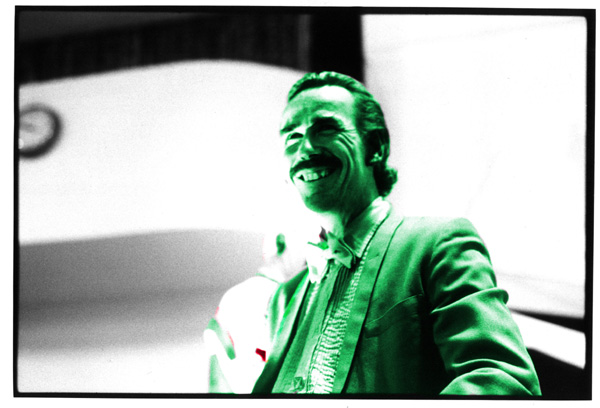 Green present time.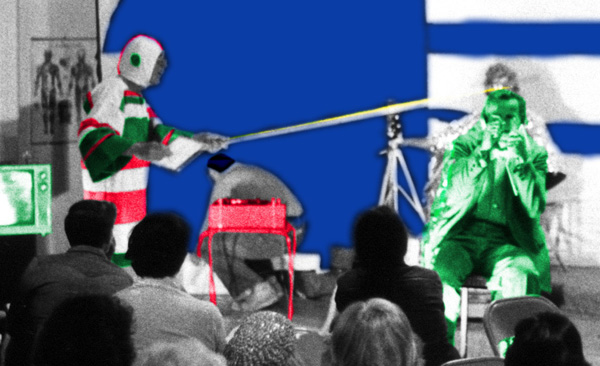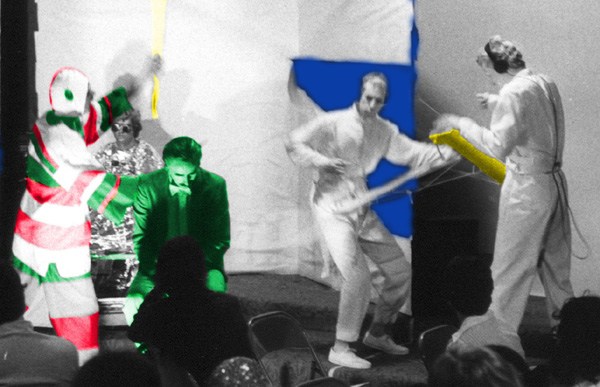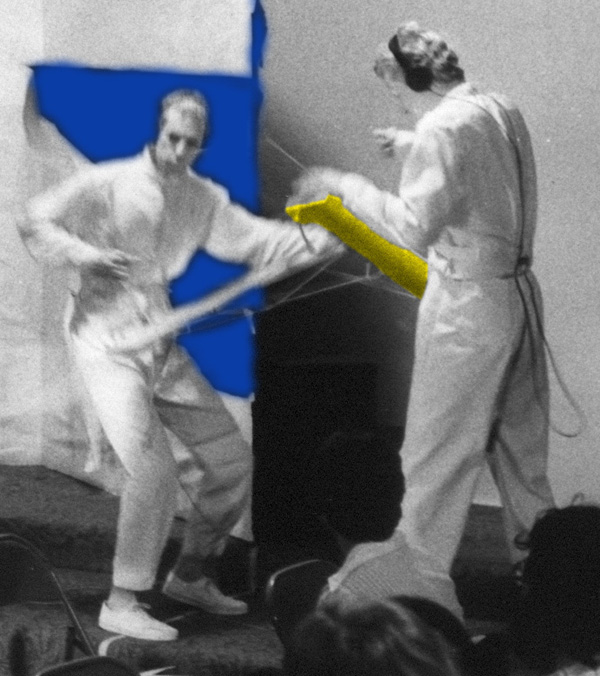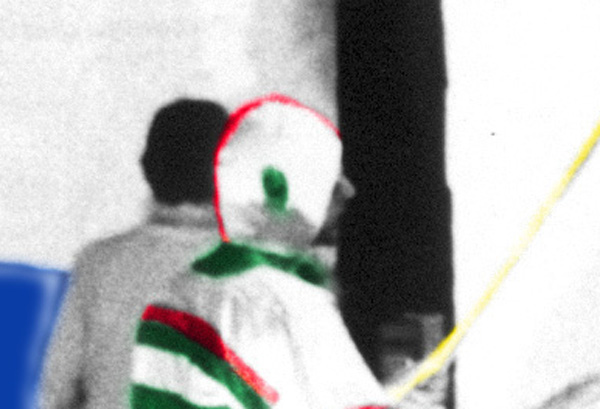 By now you should know that
The conductor hears all three.
The two players in White
hear a tape 2x faster
The conductor collapses to
the floor, future time reverses
their boards to show Yellow;
and lead the conductor off
carrying the still playing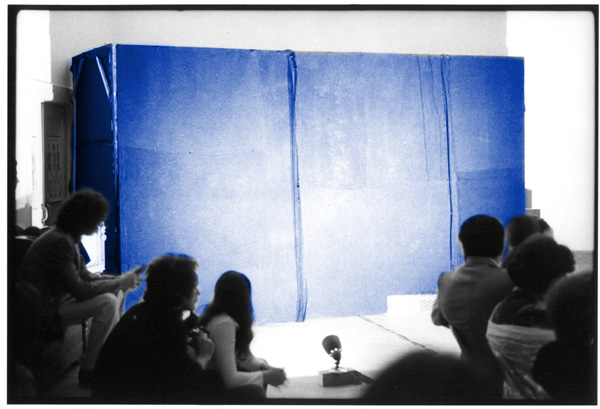 and the artist closes the set.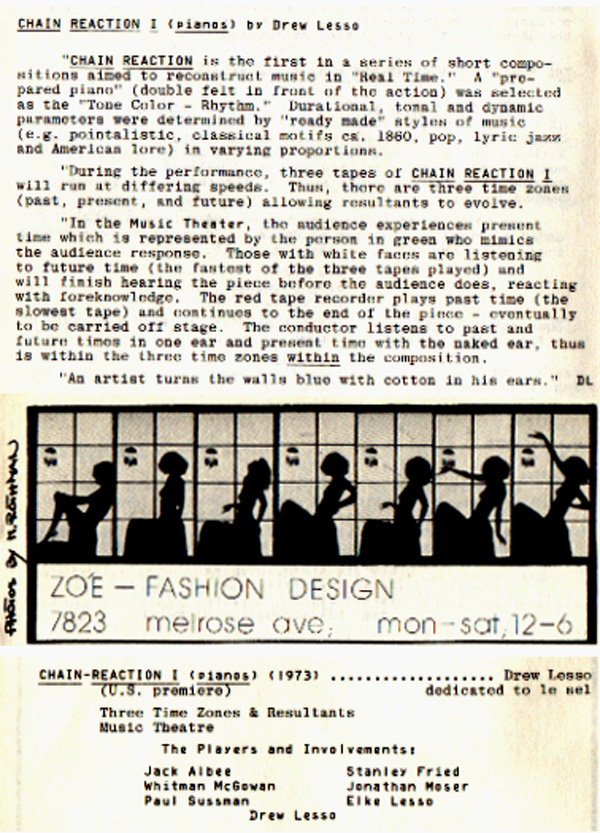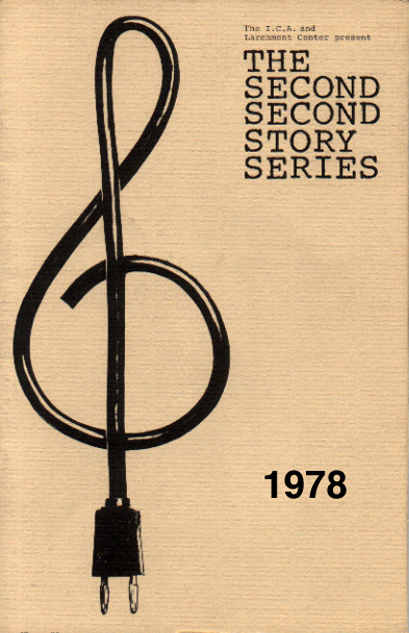 EXERPT