American Revolution Fanfare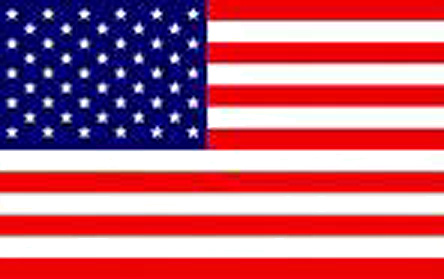 On October 15, 1969 millions marched nationwide in the Vietnam War Moratorium. This was the day that our nation awoke and united against that war. Still, the logistics of the war would press on another 4 years. Early that afternoon I sat at a Knabe grand piano in the student union of Point Park College in Pittsburgh, Pennsylvania, playing this American Revolution Fanfare, that I had written in 1967, for a full 15 minutes. Students and faculty filed past me emptying their classrooms, left the building and joined together with members from six Pittsburgh campuses numbering in the tens of thousands to march from Three Rivers Park, taking possession of Liberty Avenue all the way to the Federal Building.

I've been playing this fanfare for years while reflecting upon the meaning of an American revolution. America is in a constant state of revolution. Our constitution demands it. First, before anything else politically, more Americans need to register and exercise their right to vote; to communicate with their representatives regarding current issues relevant to their welfare, now global, and tend to the survival of their national democracy. No American should take their freedom for granted.

Although not chosen by the Dallas Wind Symphony in 2003 with their call for fanfares, and they certainly are well noted for playing them. What an opportunity for me to orchestrate this exuberant, youthful call for patriotism. You are now listening to a revision of the 2003 version. I digress. It's very short, so play it again!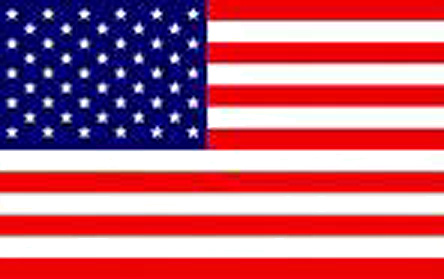 It's not only about the music. I understood that early in my creative development. After many years doing the work of creating art music, what it actually is: a way of life, a view of the world with the sensibility of a lover.

The events of 911 are etched forever in the American psyche, at least for this generation of Americans. The words of Franklin Delano Roosevelt are now, more than at any other time in the recent past, ever, the best advice - We have nothing to fear but fear itself.  Whether President George W. Bush was right or wrong to engage a war followed by an occupation in Iraq, at the time when after 911 the global community showed compassion for the United States, is no longer at the heart of the matter. The congress is not about to consider impeachable offences.  We know this because our elected government is supporting this administrations war on terror. Now that we have opened the box we will have yet another attempt at solving a long festering western cultural issue which started with the Crusades in the 11th century. In addition, our Judeo-Christian-Islamic fusion is complicated by philosophies and economics of global, whole earth proportions. As our brave men and women return from Iraq in ever increasing numbers we will experience a flow of Islamic culture into our society. The Iraqis and indeed the whole Middle East will have a similar, although American, exchange experience. In spite of the conditions this is indeed good because ideas and cultural values will happen to interact. Look for first signs particularly in music and the arts. Propagating war to obtain a cultural exchange is definitely not a good idea, but history tells us what we can now expect. This idea of cultural exchange was the philosophy of the W. Bush neocon administration going into Iraq, in combination with its relentless capitalist global economic strategy. These machinations are not working and await progressive nonlinear solutions. We can only hope that people of diametrically opposed cultures can find a middle ground through understanding and through a consorted practice of tolerance. In some future time we will all be playing the same music.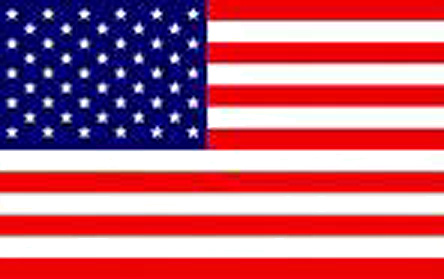 On the home front forces are at work that aim to privatize all government services. This does not amount to actual privatization, but rather a harvesting of government services by corporations. I recall studying business management at Duquesne University during the late 1960s. The curriculum there was geared to corporate law, accounting and financing. We were schooled to understand the benefits for our society within an ethical corporate structure. Somehow things went terribly wrong. Our corporations lost sight of the American people as they became charged with the electricity of acquisition, take over, and bottom line must produce quarterly profits. Prior to Reaganomics and his administrations declaration of the New Federalism the viability of a corporation did not depend solely on profit because of naturally occurring cycles for research and development coupled with reorganization during cycles of loss. The equity of applying goodwill to plowback money and services into the economy for health, education and welfare betterment of its citizens has practically vanished. Instead we have established a government and are governed, like it or not, by corporations. All the major lobbists are funded by corporations. Everyone knows this, but for the most part could care less because we here in America are pacified by a vast fantastic entertainment culture. We are moving at break speed toward the society of haves and have-nots. Most recently this is becoming a reality for even those in our middle class. Indeed there is talk that the middle class will vanish altogether. Now fueled by global economic forces the United States is pressed hard to find viable solutions to maintain or subsidize our culture and heritage within the system of our democracy. It's time to rework the system. The tools to accomplish this task are available to us in our Constitution. A social capitalist government that favors its citizenry while it still allows those with the talent and tenacity to become wealthy is absolutely achievable within this century.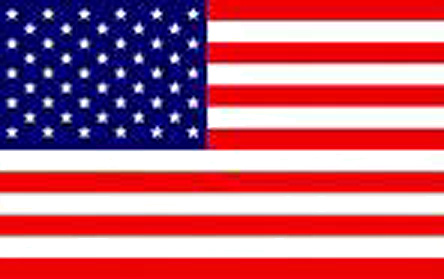 Fellow Americans, get involved in the legislative process. Inform yourselves and be tolerant of diversity. Develop an opinion with current issues on a global and local scale: precinct, town, city, county, state, nation, continent, world and beyond. Communicate with your lawmakers. Write email and letters to your representatives telling them how you feel they should vote on pending legislation and the issues we are facing. Talk with their deputies on the phone. Get involved with your local political party of choice. Start by calling their headquarters and plan to attend party meetings. Turn out to vote on election days and encourage others to vote. Make a consistent effort to show your support for our democracy. Exercise your rights and this United States will be good to you and your loved ones. Doing so, you can help keep America in step with its place in this changing world. Take action! Participate in the process we know, since 1775, as the American Revolution.