After Dinner - Josie Roth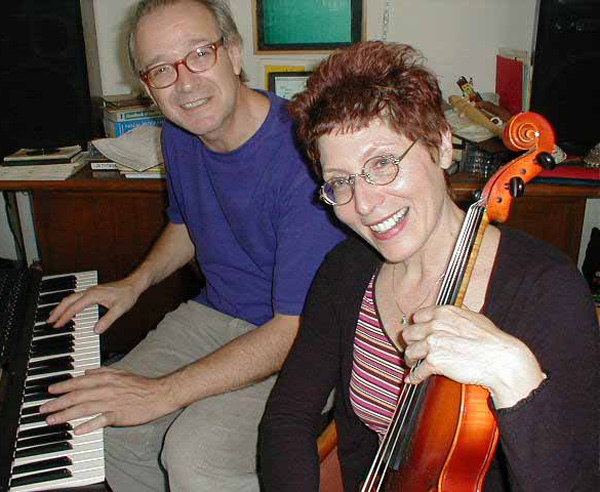 Josie Roth - viola & voice
Drew Lesso - DX-7 II fd

In our age the complexity for a broad variety of music is very stretched as our culture develops an eclectic taste for musical styles. Even an average listener moves freely between a multitude of styles with no difficulty. As such most listeners demand a varied listening experience.

Our music is an intimate expression that fits somewhere between Avant-Garde and Ambient. From our perspective we prefer to call it situation music. It's an improvised evaluation of how we feel at the moment in relation to our interaction. It is especially suited to an event at which several types of music occupy various spaces and times. For example, this music could take place in a foyer as an entry/exit music, while jazz plays in the cocktail bar and with DJ's & VJ's spinning in the primary space - creating a multi-aesthetic entertainment atmosphere.

•   •   •
Josie Roth is involved with Avant-Garde improvisation since the early eighties. Her vocal and viola styling was very prominent with the group Fat & Fucked Up. She continues to perform both solo and with the Glendale Symphony Orchestra.

Drew Lesso was a student of Karlheinz Stockhausen in the seventies. In addition to improvisation his work was performed at the Cologne Philharmonic, Hartford Symphony and the Bing Theater in Los Angeles.
Los Angeles, December 5, 2000